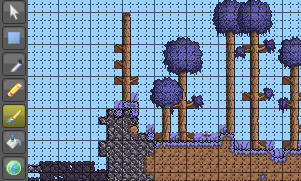 TEdit - Terraria Map Editor
Terraria Map Editor, TEdit, is a stand alone, open source map editor for Terraria. It lets you edit maps just like paint!
TEdit is now multi-lingual, with localizations for English, русский, 简体字, Deutsch, Polskie, Português, and عربى and are available.
Thanks to support from TEditors like yourself, this project has been staying updated for the past 10 years. If you enjoy using TEdit, please consider chipping in on the Patreon page.
Useful Links
TEdit Documentation Downloads Join Discord Become a Patron
Check out the videos below for tutorials!